We are located at 6 Cylinders Drive, Torquay, VIC 3228

Torquay Carwash is very close to Aldi, Bunnings Warehouse and Shell Service Station in Torquay. We are right next to MyCar and Shell Service station on the corner of Winki Way and Cylinders Road. Keep an eye out for the bright green walls and carwash signage!
Should I use the Automatic or Manual Bay Car Wash?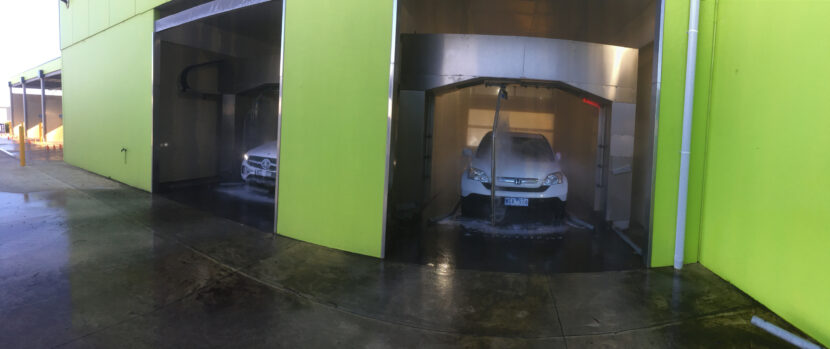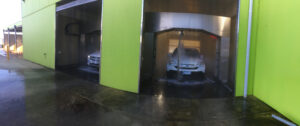 There are two types of car washes at Torquay Carwash. The automatic touch-free car washes and the manual bay do-it-yourself car washes.  Both of these car washes clean the car very well, but there are a few scenarios where one may be better than the other, or will just suit you much better.
Automatic Car Washes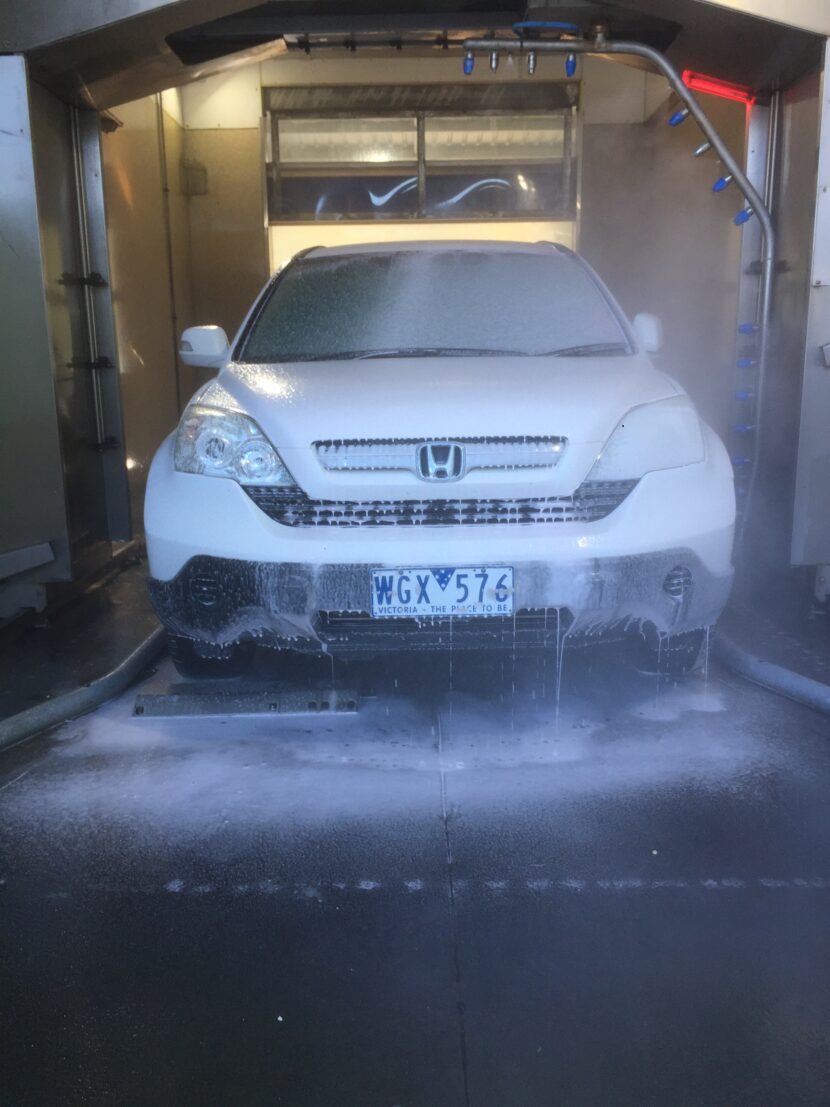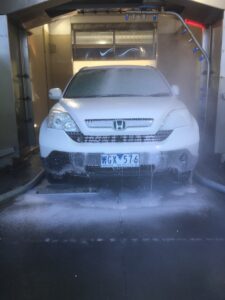 The automatic car washes are a very popular option because it requires no effort for you to wash your car.  Our robots will wash your car from start to finish and you do not even need to get out of your car!  Automatic car washes are also fantastic because you do not have to worry about any sand or fine particles in carwash brushes that may leave fine scratches on the clear coat.  Our automatic car washes spray a moderate to highly potent presoak liquid that dissolves the road grime from the car and then blasts the car spotless clean using a full high-pressure water wash cycle. This gives a result near as good as a hand car wash and takes one-eighth of the time to wash your car.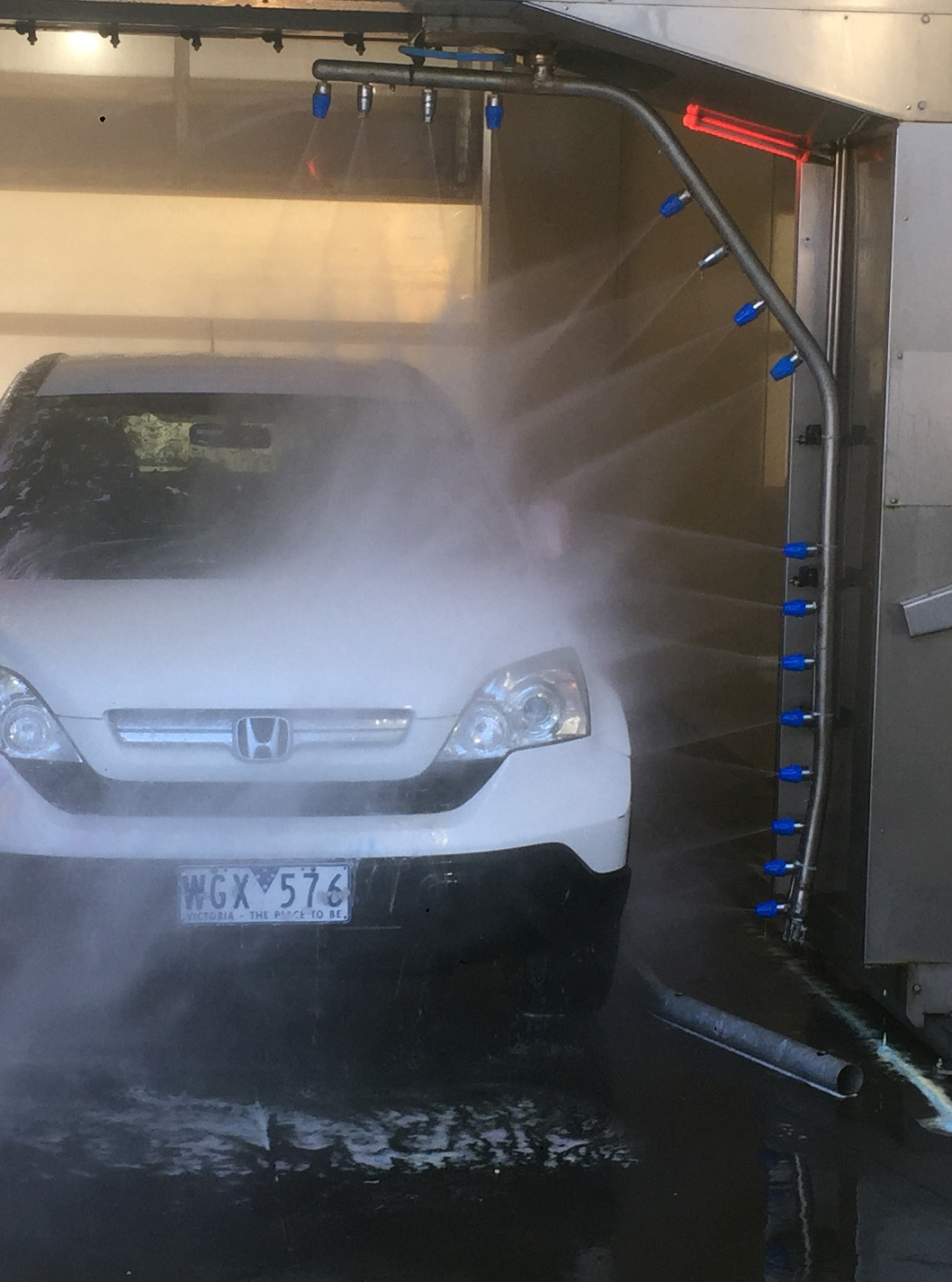 Automatic car washes also provide highly protective waxes for the surface of your car which will prevent your cars paint and clear coat from fading and cracking in the sun, it will leave it sparkling clean with a nice polished shine and it will make cleaning off the road crime the next time around much much easier. The benefits of a wax far outweigh the price. All automatic carwashes also provide a spot-free mist
at the very end of the cycle which is extremely soft water whereby all the harsh particles have been extracted leaving the car to dissolve all the water still laying on the surface of the window and panels giving it a streak-free and perfect finish.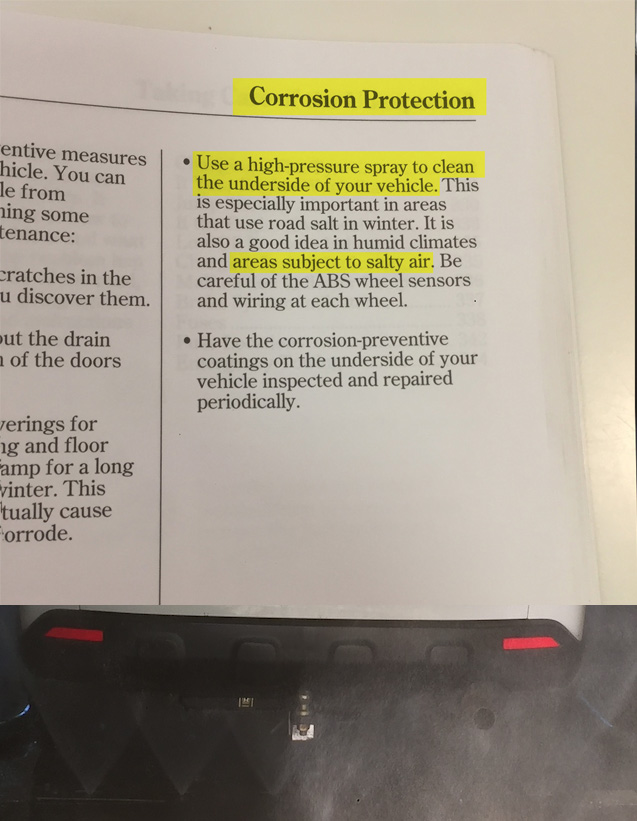 Automatic carwashes are at their most effective when the car is cleaned every 2 to 4 weeks. The more often the more immaculate the finish will be. However, even cars that have been washed for a long period of time will come up near perfect and if there are a couple of remaining spots such as dry tree sap usually a microfiber cloth can help to aid to remove this.
Another very important feature of automatic car washes is the undercarriage technology whereby a blast of high-pressure water cleans the bare metal underneath the car carriage removing salts and corrosion causing material.  Because Torquay is located right on the coastal region of Victoria it is particularly important to wash off all the salt build-up from our cars to stop them corroding prematurely. Cars found in coastal regions often have many problems with rusting. When you're deciding which car wash you should choose we highly recommend you consider the undercarriage wash for this purpose.


High-pressure jets blast of all salt and prevent the undercarriage of the car from rusting  (left) Corrosion prevention in Honda Crv 2008 owners manual (right).
Manual Bay Car Washes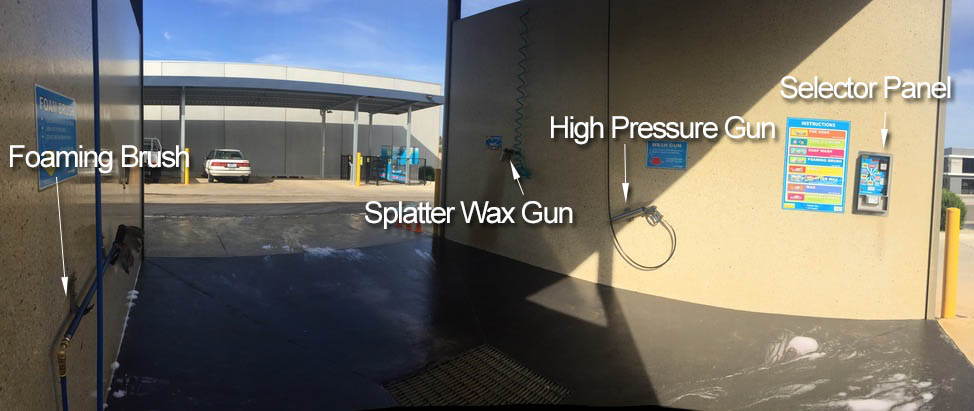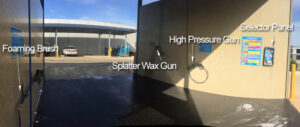 The other type of carwash available to you is the manual bay wash whereby we have 4 do-it-yourself bay washers on-site with all soap and equipment provided.  All of the manual wash bays contain a high-pressure hose for blasting your car with low-pressure presoak's, solvents and high-pressure soaps and rinses, a foaming brush for hitting tougher to remove scum and road grimes and a splatter wax gun for layering your car in a thick carnauba wax.
The manual bay washes can be a more suitable option then the automatic washes whereby your vehicle is too large to fit in the automatic car wash or the vehicle contactins long objects like ladders extruding the length of the vehicle that will disrupt the automatic sensors. For example, if you have a truck, a caravan, a boat, a ute or van with ladders or pipes overhanging the normal length of the vehicle,  or any large vehicle larger than 2.1m in height then your vehicle may be more suitable for the manual bay wash. Please ask the attendant on-site if unsure and we will let you know if your vehicle can go through the automatic.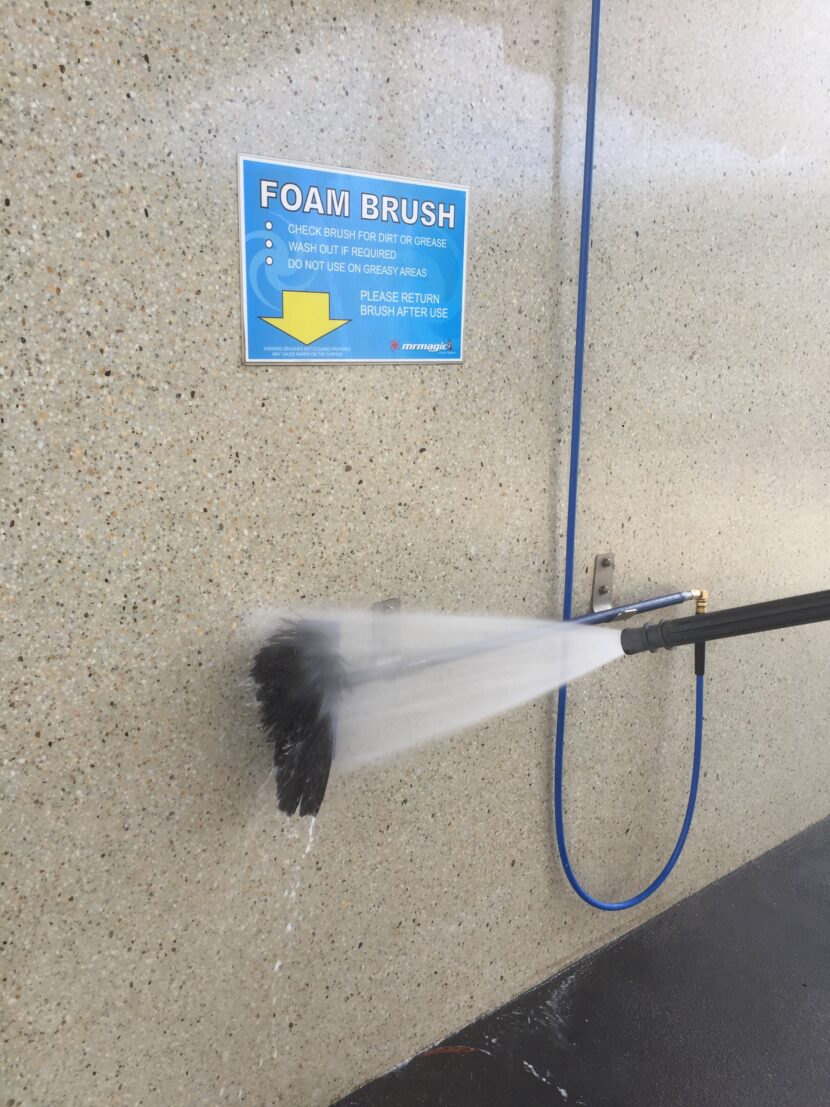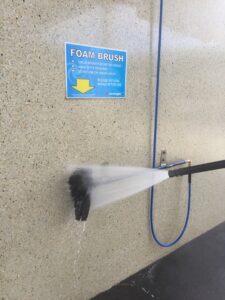 Manual car washes all contain soft brushes made from hog hair to help you get in the crevices and remove the road crime without leaving any marks at all on your clearcoat.  Because we can't be 100% sure if our previous customers have had sand on their car we highly recommend you give the brush a quick hose down with high-pressure water prior to using it on your vehicle. It's a good way to ensure you will definitely not be leaving any scratches on the protective clear coat. When washing your car you should not be using the brush until you have first soaped down and rinsed the car thoroughly with high-pressure water so the brush itself never comes in contact with harsh sands of abrasive particles.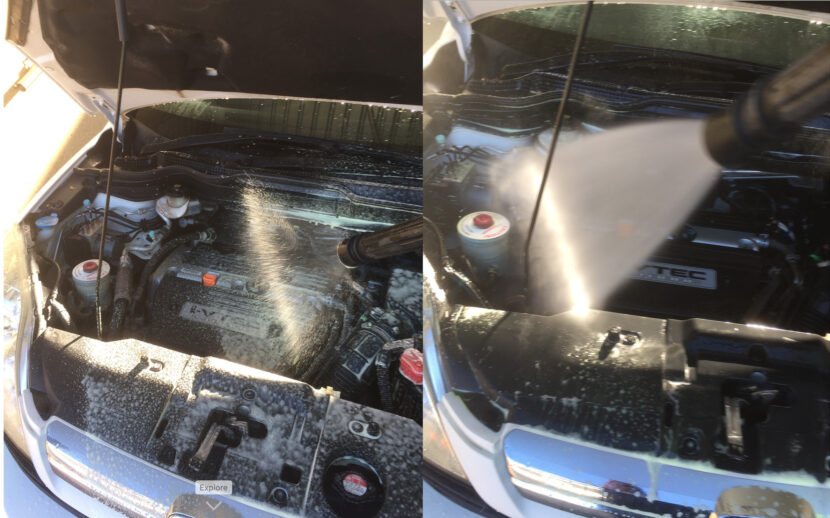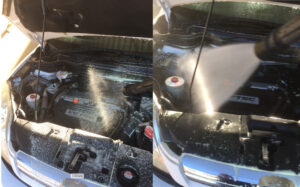 One advantage that manual bay carwashes have that automatic carwashes do not is the ability to open the bonnet of your car and spray down your engine bay with engine cleaning solvent (provided in bay on selector panel) and hosing down your engine with high-pressure water. This, in particular, is very popular with mechanics to keep the car engine bay and free of grease and grime for the next time you work on your car.
Cleaning your car in a manual bay clearly takes a lot more physical energy and usually will take a bit longer to achieve the same result as the automatic car wash alternative. The choice will depend on you for what you think will be the most convenient for your lifestyle!
I live in Torquay and I'm looking for a car wash near me
If you live in the surf coast region of Torquay and its neighboring areas, the closest fully-fledged carwash to you is most likely to be Torquay Carwash on Cylinders Road. That is our carwash that is dedicated to this website. Torquay carwash contains 2 convenient touch-free automatic car washes, 2 dog washes that use Fido dog products, and 4 bay and 4 vacuums much like the standard carwash sites of Australia.
If you live near the Geelong side of the Torquay region it may be more convenient for you to frequent Grovedale Carwash as it is the second closest full-featured carwash that is closest to Torquay.  The Grovedale carwash is located on 226 Torquay Road and it even contains pet bedding washing machines for you to clean your pets or horses getting and clothing.
To make it easier for you to visualize our recommended carwash sites, we have drawn a map to help you locate which carwash may be better for you to visit.
Drive Through Automatic Car Washes VS Car Detailing
We offer 2 drive-through carwashes that are completely contactless to your vehicle to ensure there is no possibility of scratching or any damage to the vehicle. We use soap a strength just enough to take off any harsh road grime and debris on the car while still ensuring it for never damage the panels and clearcoat on the vehicle. The automatic car wash is very simple to use and for the complete cycle, it will only take about 6 minutes of your time. Automatic car washes will apply wax to your car to make it shine and protect your car from the harsh UV rays. It will also wash the undercarriage of your car to prevent any resting to keep your car in pristine condition.
|   | Drive-Through Automatic | Car Detailing |
| --- | --- | --- |
| No contact to vehicle | Yes | No |
| Applies Wax and UV Protectant | Yes | Yes |
| Removes fine scratches in clear coat | No | Yes (detailers will charge about $200) |
Car detailing is a process that involves laborers who hand wash your car with sponges, microfiber towels, and a range of car cleaning and polishing products. Car detailing also gives a fantastic result just like the automatic car washes, but there are a few pros and cons of both.  Unlike automatic car washes, hand car washes require contact to your car which could result in small scratches or even burning of your paint if buffer left on a sharp corner of the panel for too long. The result of the carwash will most likely depend on the experience of the detailer.   While car detailing is very expensive, it can be useful on cars with light scratches or swirl marks on the clear coat. A quick way to check if the scratch is on a clear coat is to pour water over it and see if it disappears until the water evaporates. Car detailing has a process that uses an electric buffer with a fine compound paste that will sand out the scratches taking a fine layer of the clear coat off your car. If you want to remove fine scratches from your car, this could be an option for you.
For most people, an automatic car wash is the chosen solution to keep your car clean due to the value for money, speed of the wash, and peace of mind that no contact will be made to your vehicle.
Car and Dog Wash Soaps – What Do We Use?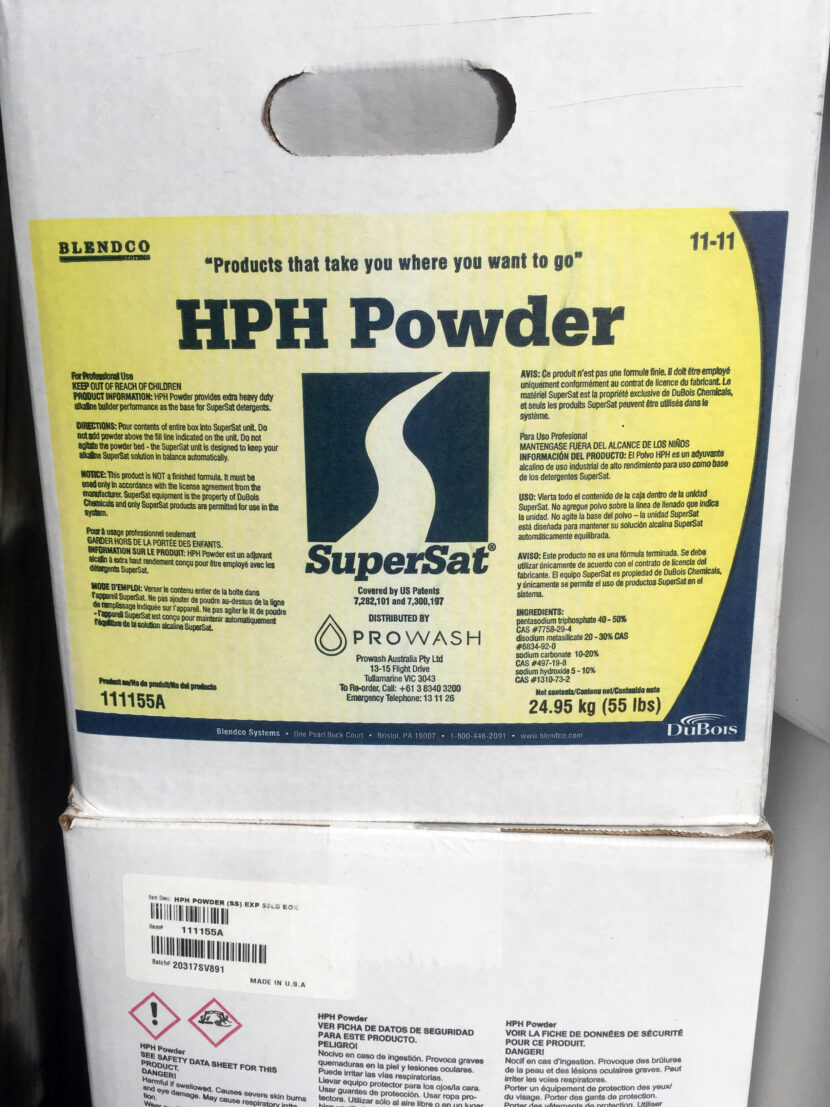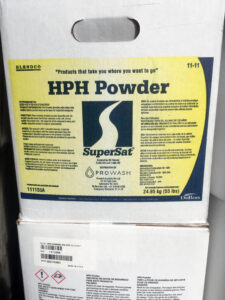 One of the most important aspects that maintaining a good customer experience at any car wash is to use high-quality chemicals and soaps that are effective at cleaning your car without causing any damage whatsoever in keeping your cars well protected with a range of topcoats and waxes.   When it comes to products used on the equipment or chemicals we do not compromise on quality these compromises cause a poor experience for the customer. Since we have opened we have maintained everything to a very high standard and do not plan to ever compromise it in the future. It is against our philosophy.  The chemicals across the site are produced from various different vendors some of which are made in Australia and some are imported from America whom of which are leading in the carwash field.
Some of the car washing brands we use through our systems include Blendco SuperSat® and Armor All.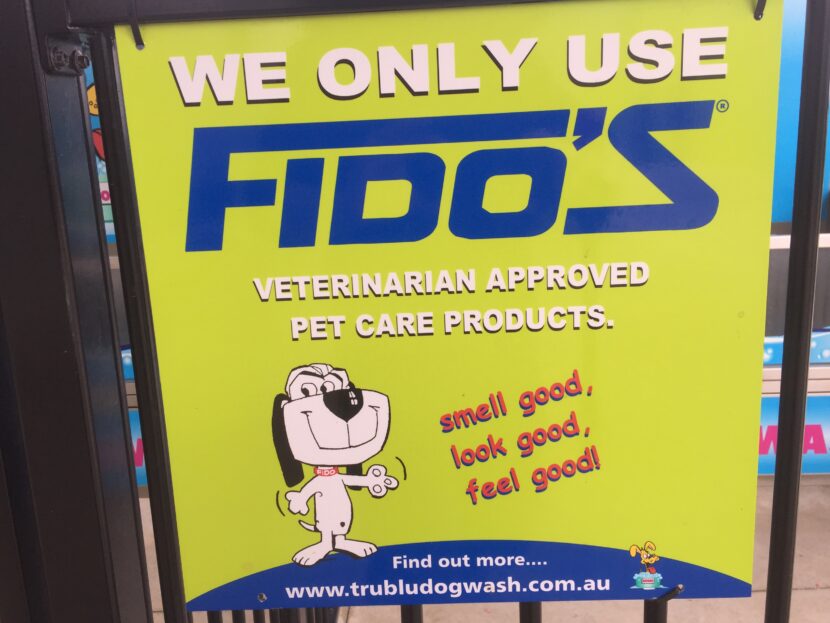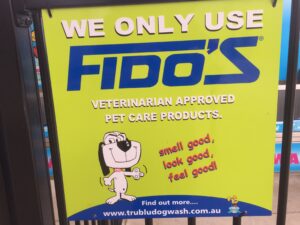 For the dog washes, we use the market-leading range by manufacturer Fido. These are vet-approved soaps that are very effective at cleaning your dog properly and safely.  Our customers are very satisfied with this soap line and they can really tell the difference between the inexpensive brands. For more information on the Fido range, you can read about them on their website.  Because dog soaps can affect your pets it is very important to us the soaps are vet-approved for the peace of mind that your pet and your hands will be 100% safe.
How do the dog washes work? / Is this a dog grooming service?
Our dog washes are a do-it-yourself service whereby all equipment is provided for you in an easy to use and no mess environment. You simply let your dog hop into to the dog wash close the door, make payments on the payment screen (using card or phone), And use the spinning selector and gun and blow dryer tools to complete each of the steps. This is done by turning the switch in a clockwise fashion after completing each stage on the dog wash.
The DIY dog washes ares the most convenient way to wash your dog without hiring a dog wash groomer which can be pretty expensive for many people. The dog washes our extremely popular because it is a comfortable experience for both you and your pets and it will leave no mess in your bathroom which can take a long time and a lot of your energy to clean up. Dog washes are suitable for young kids to the elderly as the process is very easy to do and doesn't even require bending over that may hurt your back as the dog wash wash beds have been specifically designed at a certain height that is comfortable for washing your dog to prevent you from feeling any pain or discomfort. 
If you would really like to read a little bit more about the dog washes and exactly how the cycles work, please feel free to visit our dog wash page where the full instructions are outlined in detail.
has hot wash but the rainbow foam guns always seem a little off.

Gus Baldwin


9/23/2021

It's got what ya need, for a quick wash

John


7/18/2021

Best carwash l have been to for a long time. Great water pressure. At the price of $18 for ultimate wash l would expect a dryer though. As for clean... read more it is as good as l have been through

Stephen Cole


3/06/2020

Change machine not working cause of covid ?

Lyndon Cook


9/04/2021

Not bad but top wand needs more resistance so as not to swing around causing hose to slap against panels as you wash.

Craig Golding


6/12/2021

Good car wash in a great location

Scott Campbell


1/30/2020

Very tidy place

Dayna wilson


1/05/2021

Some of the signs for a little bit confusing, the price was not terrible to go through the drive-thru section it was $16, not so bad when you just want... read more to sit back and relax. Nepal is definitely sparkly and nice and clean when I left.

Elpy


4/16/2021

Great

Darina Ryan


7/03/2020

Pretty clean carwash. Can't change notes due to covid.

Darren Newell


2/09/2021

I drive Uber. And people are constantly getting into my car with dirty feet. This car wash has a higher powered vaccume which makes my daily clean out a breeze. Please note... read more that during the pandemic, it's set up for tap and pay. Coins are disabled.

Cameron The-Hutt


10/16/2020

Easy access and clean Bays

COLIN RULE R4K


11/02/2020

Good I always take my dog there to get him washed

Linda Leslie


9/17/2019

Quick and easy. Disappointing that we are charged a card fee when card is the only option to pay!

Justin Stark


2/11/2021